Need to Insure Your Commercial or Residential Transaction?
Services
Investment Title offers comprehensive, cutting-edge title and settlement services to lenders and homebuyers. Get peace of mind and protection for as long as you own your property.
Who We Serve
Investment Title is a trustworthy and reputable solution for homebuyers, lenders, and attorneys in New Jersey, Pennsylvania, Florida, and New York*. We protect your legal and financial interests through our title and settlement services so you can focus on taking the next steps in life or business. Learn more about the lasting benefits of working with our dynamic, forward-thinking team. 
*Affiliate agency
Core Values
We believe in building a culture that makes our company and the industry a better place to work and do business for our employees and clients. Teamwork, education, accuracy, communication and kindness are the fundamental beliefs that make up our core values.
Our Clients Say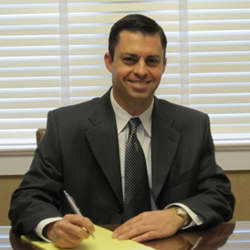 "I represented Buyers as their attorney for purchase of a property with Investment Title handling the closing as the settlement agent. Investment Title did an excellent job explaining to the Buyers all aspects of the closing, and I was very impressed with their knowledge and professionalism. I would highly recommend this title company to any Buyer."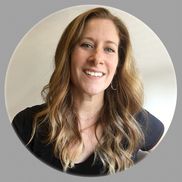 "We just closed on our home and Investment Title made the process so easy! It can be nerve-wracking to purchase a home, but Jana and Arnaldo worked seamlessly with our attorney and were there to promptly answer any questions we had. They kept us in the loop about the upcoming steps as we approached the closing, and took the time to explain the details of our survey…Would highly recommend them – their attention to detail was very reassuring."
Connect with us on Instagram
Title News and Tips
Staying in-the-know is crucial to successful real estate transactions, regardless of the role you play. Check out these blog posts for the latest industry news, key company updates, title tips, and more.
We are thrilled to announce a significant development in the growth of Investment Title LLC, your trusted full-service title insurance and settlement agency. As of June 1, 2023, we have merged with Noble Title [...]
Webinar / CE Credit Alert – DON'T DERAIL THE SALE - How to overcome closing obstacles. Investment Title and First American Title Insurance Company are hosting an online seminar on Thursday, September 15th [...]
Webinar / CE Credit Alert – COMMITMENT TO POLICY - How Title Insurance Fits into the Real Estate Process Investment Title and Chicago Title Insurance Company are holding an online seminar on Thursday, [...]
Our Underwriters
OLD REPUBLIC TITLE  •  CHICAGO TITLE INSURANCE COMPANY  •  FIRST AMERICAN TITLE COMPANY
We work with a growing network of reputable underwriters specializing in insurance, loans, and mortgages to serve our clients in the most effective and convenient way possible.



Keep In Touch with IT Insights